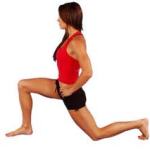 What is Physiotherapy? Physiotherapy is a science based health care profession which involves evaluating, diagnosing, and treating a range of diseases, disorders and disabilities using physical means.
Remember your body is extremely important, so always ensure that you look for Chartered or M.I.S.C.P. (Member of the Irish Chartered Society of Physiotherapy) before you get treated.
What do physiotherapists treat? Chartered Physiotherapists have a comprehensive medical training, which enables them to treat a wide range of problems. We are best known for the treatment of back and neck pain, sports injuries and mobility problems.
Using the most up to date, and evidence – based Physiotherapy treatment techniques at our Physio Clinic in Glanmire Physiotherapy