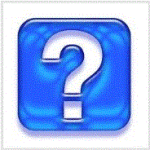 What does a Physiotherapy Treatment involve and how long does it take?
An initial consultation and any follow up visits last 60 minutes and involves our Chartered Physiotherapist asking a series of questions to learn about your problem. Based on these findings, our Physiotherapist will then ask you to perform certain movements to further diagnose the source and cause of your problem. During the initial assessment there is also time for some hands-on treatment to relieve your pain. You will also be prescribed some home exercises and given advice on how you can help speed up your recovery.
Do I need a Doctor's referral for Physiotherapy?
No. You can call us directly if you are in pain and we can arrange an appointment without a referral. If we then think you need assessment by a G.P or Consultant we can advise you and help you with a referral.
What will I wear or do I need to bring anything?
Usually you don't need to bring anything. However, if you have X-ray or MRI results it is a good idea to bring these so we can take a copy with your permission. It is also advisable to bring a pair of shorts if your area of pain or injury is in the lower limbs.
How much does a physio session cost?
Our Physiotherapy treatments cost €50 for a 60 minute session. There is reduced fees that apply for young adults.
Will I be given exercises?
Yes. We will always give advice on the management of conditions and appropriate exercises to do in between treatments to optimise the recovery process. Tailor made exercise sheets are also given for you to take home.
How soon can I see you?
You will be offered your first appointment that day or the next business day after contacting us. Early treatment means a speedier recovery.